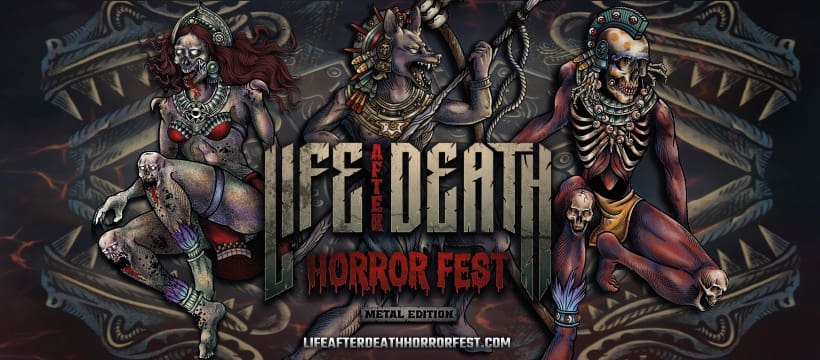 Life After Death Horror Fest, el festival más grande de metal y terror que se celebre este año en CDMX lanza su impresionante tercer anuncio de bandas con la adición de grandes nombres que se suman a su ya de por si atractiva oferta. Entre los añadidos se encuentran Lita Ford, Lacuna Coil, Accept, Last in Line, Coroner, Saratoga, Dream Evil, Crystal Viper, Obesity, Through the Oculus, Edge of Paradise, The Unholy y Skinner, que se suman a KK´s Priest, W.A.S.P., Queensryche, Lizzy Borden, Kamelot, Obituary, Dark Angel, Armored Saint, Kittie, Burning Witches, Helstar, Gama Bomb, Halloween, Visigoth, Riot City, RAM, Coven, Leather, Vixen, Holy Moses, Moonsorrow y The Iron Maidens. Todas estas bandas y más que aún están por anunciarse en esta primera edición se llevará a cabo los días 1, 2 y 3 de diciembre de 2023 en el emblemático Parque Bicentenario de la Ciudad de México, con boletos a la venta en el Sistema Boletia y en puntos de venta autorizados.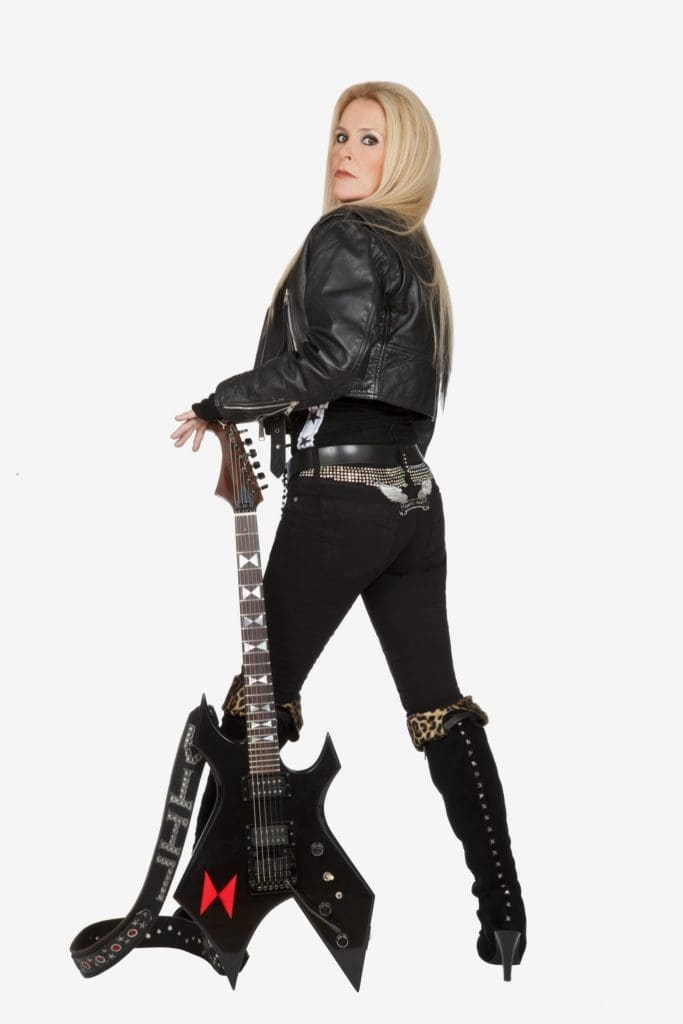 En este momento, este festival está consolidándose por su amplia oferta musical y de entretenimiento, así como por la audiencia estimada, como el evento musical y de terror especializado más grande e importante de todo el continente. Esta es una mezcla de un parque de diversiones enfocada exclusivamente al terror y al horror, que además contará con la presencia de 60 bandas internacionales de metal de todo el mundo, que se darán cita para hacer de esta una cita inolvidable con cada día enfocado a una experiencia diferente y que no se repetirá .Se trata de un festival único en su tipo, que más allá de la música metal, se enfocará en una experiencia total de horror en un carnaval de sustos y caracterizaciones. demás de la experiencia musical, en su amplísima oferta cabe de todo, desde foros y atracciones especializados que abarcan los nichos de terror más importantes del planeta como es el terror norteamericano, el asiático y el mexicano.
Es importante señalar que las diversas temáticas dentro del festival de terror buscan estimular los sentidos de la audiencia que podrá vivir como nunca ha sucedido en México diversas experiencias que marcarán su vida, teniendo los asistentes para sí mismos todo un parque de diversiones y música en vivo, esto gracias al apoyo de la principal empresa que organiza festivales de terror y House of Horror en los principales parques de atracciones del mundo, creando una excelsa mezcla que le da al festival el nombre perfecto "LIFE AFTER DEATH HORROR FEST".
"Life After Death Horror Fest" estará dividido en cinco áreas con 1 jardín botánico, 3 grandes invernaderos (con los 3 ecosistemas más importantes de la República Mexicana), la única Chinampa fuera de Xochimilco, un orquideario con más de 75 especies, áreas de picnic y lectura, laberinto, juegos infantiles y una ciclopista de 4 km en cada uno de los cuales habrá diversas atracciones interactivas que harán que el público -que se estima lleguen en una media de 30 mil personas por día- viva una experiencia única.
Esto es importante, pues muchas de las emociones que el festival prodigue a sus asistentes radica justamente en la posibilidad de que todos, niños y adultos, puedan vivir una experiencia inmersiva e interactiva por medio de una app creada exclusivamente para este festival que les permitirá no solo conocer las diversas actividades en tiempo real que se estén desarrollando en escenarios y en otros entornos, sino también ir explorando diversas recompensas y premios que en base a su participación pueden ir colectando y de este modo vivir un evento como jamás se ha llevado a cabo en México.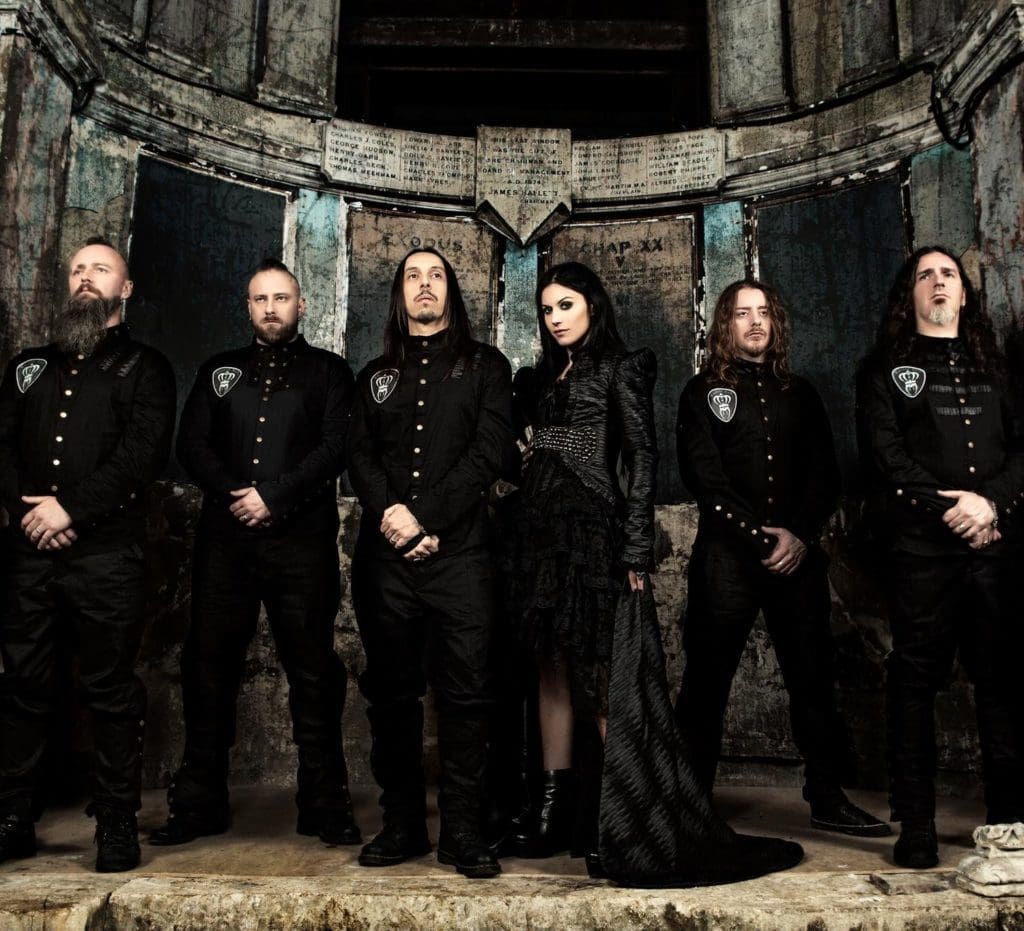 Esto supera con mucho cualquier otra experiencia de casas del terror, eventos inmersivos de horror y diversos emprendimientos afines que se han hecho en este país, no solo por la calidad que se ofrecerá, sino también por el meticuloso empeño que expertos de todo el mundo están poniendo en cada detalle en el que se involucra una enorme extensión del terreno y por la cantidad de gente esperada, que lo convierten en la mayor concentración temática de terror del continente y quizá de todo el planeta, como jamás se haya hecho. Este año además habrá expositores invitados de Estados Unidos, Finlandia, Suecia y Canadá.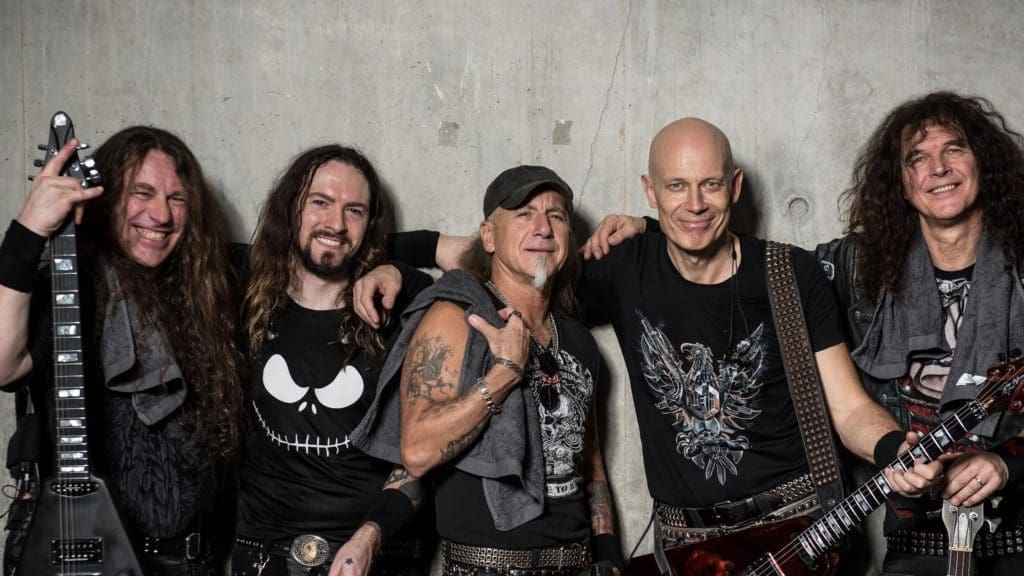 Centrándose en el terror y aderezado con bandas de metal y otros géneros similares, el festival abrirá su primer día dedicado al talento femenino, con un line up integrado por bandas de mujeres. Para el segundo día además de todas las atracciones y un excelso cartel musical, la temática girará en torno a la protección de las especies animales, mientras que el tercer día se dará rienda suelta para hablar sobre el planeta.
Como se señaló anteriormente, en cada etapa y día, las atracciones y actividades cambiarán no solo en los escenarios, sino en la oferta de actividades que harán de este evento algo nunca visto. Incluso si el público decide no mirar los conciertos, algo imposible debido al gran cartel musical involucrado, todos los asistentes podrán estar ocupados con diversas experiencias como jamás lo han vivido y participar de algo único y diferente que vale la pena atestiguarlo sin más.
"Life After Death Horror Fest" el festival especializado en terror y con un cartel musical compuesto con 60 bandas internacionales de primera línea que lo convierten en el evento musical de metal más importante de la Ciudad de México en la era moderna, se llevará a cabo los días 1, 2 y 3 de diciembre de 2023 en el emblemático Parque Bicentenario de la Ciudad de México. Boletos a la venta en el Sistema Boletia y en puntos de venta autorizados.