The Rolling Stones lanzan hoy el segundo single, "Sweet Sounds of Heaven" de  su próximo álbum Hackney Diamonds, que se lanzará el 20 de octubre, con una actuación vocal bravísima de Lady Gaga junto a Stevie Wonder en Fender Rhodes, Moog y piano. 
Una épica de los Stones infundida por el evangelio en el linaje de "You Can't Always Get What You Want" y "Shine A Light": "Sweet Sounds of Heaven" surgió de manera espontánea. Jagger estaba en su casa en Londres una tarde soleada, las hojas crujían mientras el viento soplaba a través de los árboles que estaban afuera, y comenzó a tocar un patrón de acordes de do, fa y si bemol en su piano.
Tanto Lady Gaga como Stevie Wonder han actuado previamente con The Rolling Stones. Lady Gaga se unió a los Stones en el escenario como parte de la gira 50 & Counting en 2012. Su interpretación de "Gimme Shelter" fue finalmente lanzada en el álbum GRRR Live. Stevie Wonder estuvo de gira con The Stones en su gira americana en 1972 interpretando regularmente un popurrí de "Satisfaction" y "Uptight (Everything's Alright)" juntos.
Los Stones lanzaron recientemente Hackney Diamonds en un evento transmitido en vivo a nivel mundial desde Hackney Empire en el este de Londres. El streaming en vivo fue seguido por el estreno del video de "Angry" protagonizado por la actriz Sydney Sweeney, que hasta la fecha ha tenido más de 16 millones de visitas. El álbum es su primer set de estudio de nuevo material desde A Bigger Bang de 2005. Desde entonces, los Stones han seguido rompiendo récords de taquilla en una serie de giras mundiales con entradas agotadas y lanzaron la ganadora del premio Grammy 2016 'Blue & Lonesome', que presentó sus brillantes versiones de muchas de las pistas de blues que ayudaron a dar forma a su sonido, y encabezó las listas de álbumes de todo el mundo. El año pasado, emocionaron al público europeo por un total de casi un cuarto de millón en la gira de aniversario Sixty.
Hackney Diamonds marca el primer álbum de The Rolling Stones (Mick Jagger, Keith Richards, Ronnie Wood) producido por el productor y músico ganador del premio Grammy Andrew Watt.
Pulsa en la imagen para escuchar "Hackney Diamonds" en la plataforma digital de tu preferencia: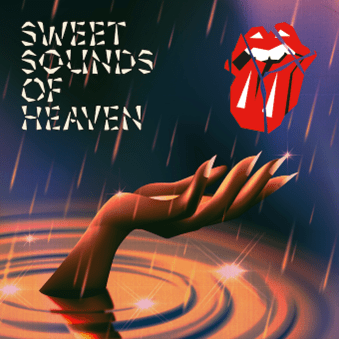 HACKNEY DIAMONDS TRACKLIST
ANGRY
GET CLOSE
DEPENDING ON YOU
BITE MY HEAD OFF
WHOLE WIDE WORLD
DREAMY SKIES
MESS IT UP
LIVE BY THE SWORD
DRIVING ME TOO HARD
TELL ME STRAIGHT
SWEET SOUNDS OF HEAVEN
ROLLING STONE BLUES