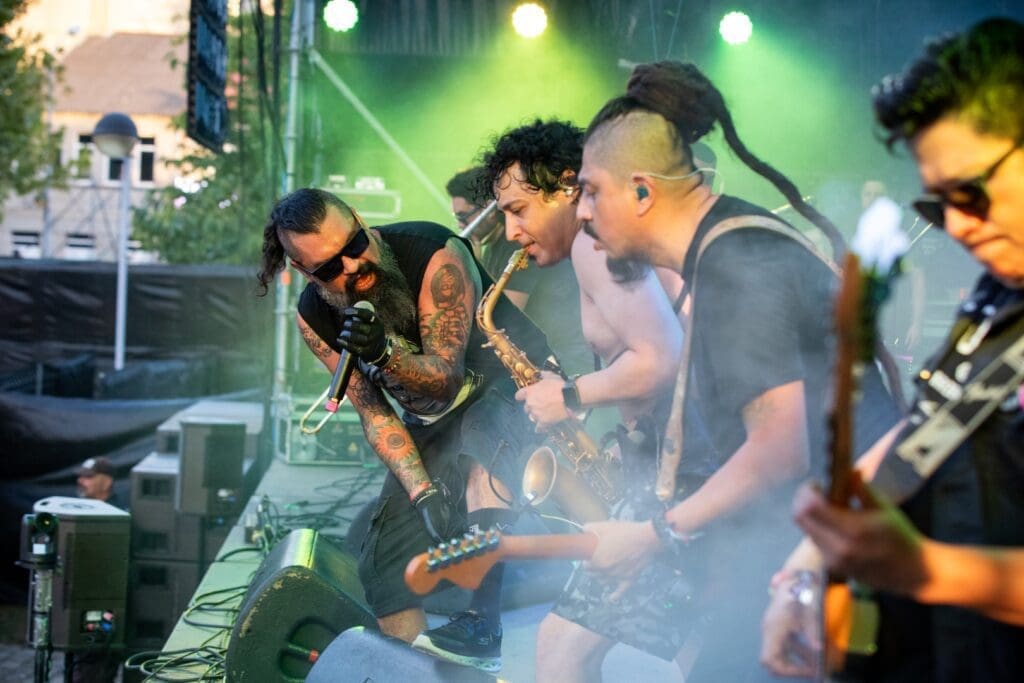 ¡La banda referente del rock y ska mexicano a nivel mundial, Panteón Rococó, arrancó exitosamente su tour por la Unión Americana el pasado 3 de septiembre en Chicago, y ahora después de visitar los estados de Illinois, California, Georgia y Tennessee y logrando masivos sold outs en Berkeley, Nashville y en sus tres noches en The Mayan Theater en Los Ángeles; llegan los últimos 3 shows de este 2023 por aquella nación los días 1, 2 y 3 de diciembre en Denver, Salt Lake City y Las Vegas respectivamente!!
¡Panteón Rococó, ahora una institución que ha dejado grandes canciones como "La Dosis Perfecta", "La Carencia" y "Esta Noche" entre otras… se encuentra de manteles largos y celebró junto a más de 100,000 fans sus 28 años de carrera musical con dos conciertos impresionantes el pasado 28 y 29 de octubre en el Parque Bicentenario de la Ciudad de México, para ahora cerrar el año con estos 3 últimos shows en E.U, nos vemos por allá!!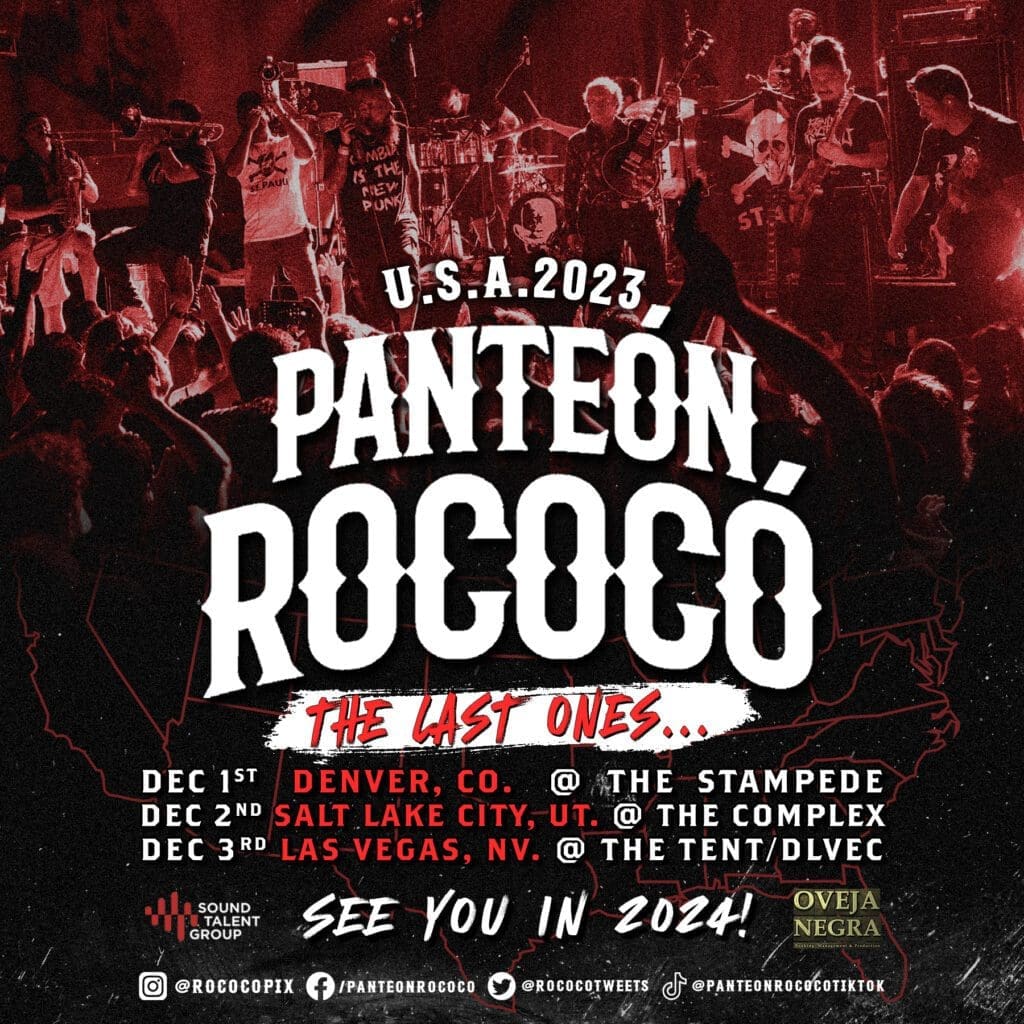 Viernes 1 de diciembre / Stampede / Denver, Co.
Sábado 2 de diciembre / The Complex / Salt Lake City, UT.
Domingo 3 de diciembre / Downtown Las Vegas Event Center / Las Vegas, Nv.