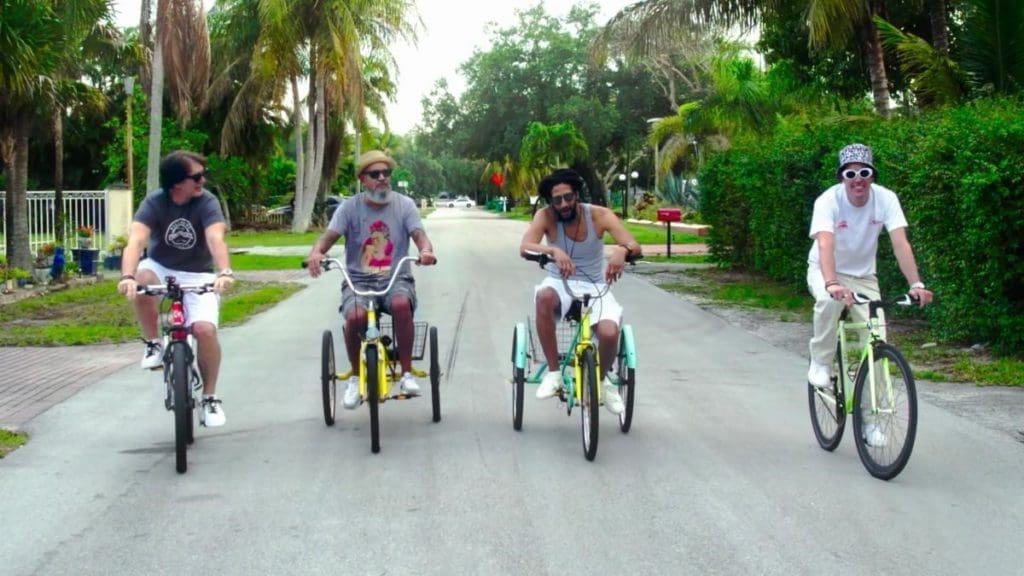 Tras el reciente lanzamiento de su álbum Colors Of Royal, aclamado por la crítica, el artista Julian "JuJu" Marley, dos veces nominado al Grammy, junto con la estrella argentina del reggae Bahiano, el productor venezolano ganador del Grammy Mr. Sonic y el productor Alexx Antaeus han presentado hoy el vídeo oficial de "Roll (Rodando Mr. Sonic Remix)". El nuevo vídeo se ha estrenado hoy en el canal de YouTube de Monom Records.
Dirigido por Justin Braham y Maria Somoza, los nuevos visuales fueron filmados en varios lugares clave de Miami. El cuarteto internacional aparece por primera vez en la piscina después de una rigurosa sesión de grabación en los legendarios estudios Circle House (hogar de los iconos del reggae Inner Circle). Después de relajarse con un paseo en bicicleta y una animada partida de beer pong, el grupo se dirige por la noche al mundialmente famoso La Scala de Miami para interpretar la canción ante un público repleto. Las imágenes del concierto se tomaron de un espectáculo real en La Scala, donde Julian se unió a Bahiano en el escenario para el debut en directo del remix del tema.
Julian Marley comenta: "Estoy encantado de estrenar por fin el vídeo de la remezcla de 'Roll Rodando' y de haber trabajado con Bahiano y un equipo de tanto talento en Circle House Studio. La colaboración con todo el mundo ha sido una experiencia llena de buen rollo y bendiciones, y creo que el vídeo capta perfectamente la energía y el espíritu de la canción. Estoy deseando que todo el mundo lo vea".
El coproductor Mr. Sonic menciona: "Crecí escuchando la música de Bahiano y Julian, así como a su padre. Esta es una grabación histórica, ya que es la primera vez que un argentino graba con un miembro de la familia Marley, y para mí como venezolano y como Antaeus de Grecia poder armar esto, sabemos que tendrá un impacto global."
Pulsa en la imagen para escuchar "Colors of Royal"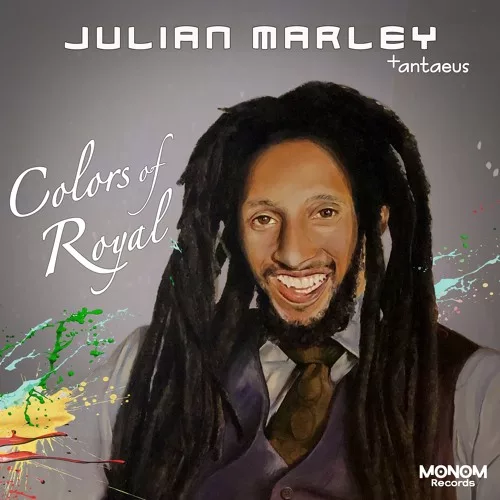 El coproductor Alexx Antaeus añadió: "Hacía tiempo que quería trabajar con el productor Mr. Sonic, ganador de varios Grammy. Cuando me sugirió a la estrella argentina del reggae Bahiano, no tuve ninguna duda. Me encanto este remix".
"Ha sido una experiencia increíble y una oportunidad única en la vida colaborar con Julian y Mr. Sonic para crear este increíble tema", dijo Bahiano sobre la colaboración. "Y el hecho de que Julian me permitiera escribir y cantar mi parte en español lo hace aún más especial".
Colors of Royal es un emocionante cambio con respecto a las anteriores propuestas de reggae roots de Julian Marley, y muestra su versatilidad como artista. El álbum es un testimonio del poder de la colaboración, ya que Marley y Antaeus han mezclado sus estilos e influencias únicos para crear algo extraordinario. Colors of Royal muestra un caleidoscopio de sonidos e invita a los oyentes a reflexionar sobre el estado de nuestro mundo actual y, al mismo tiempo, a apreciar y disfrutar la vida.