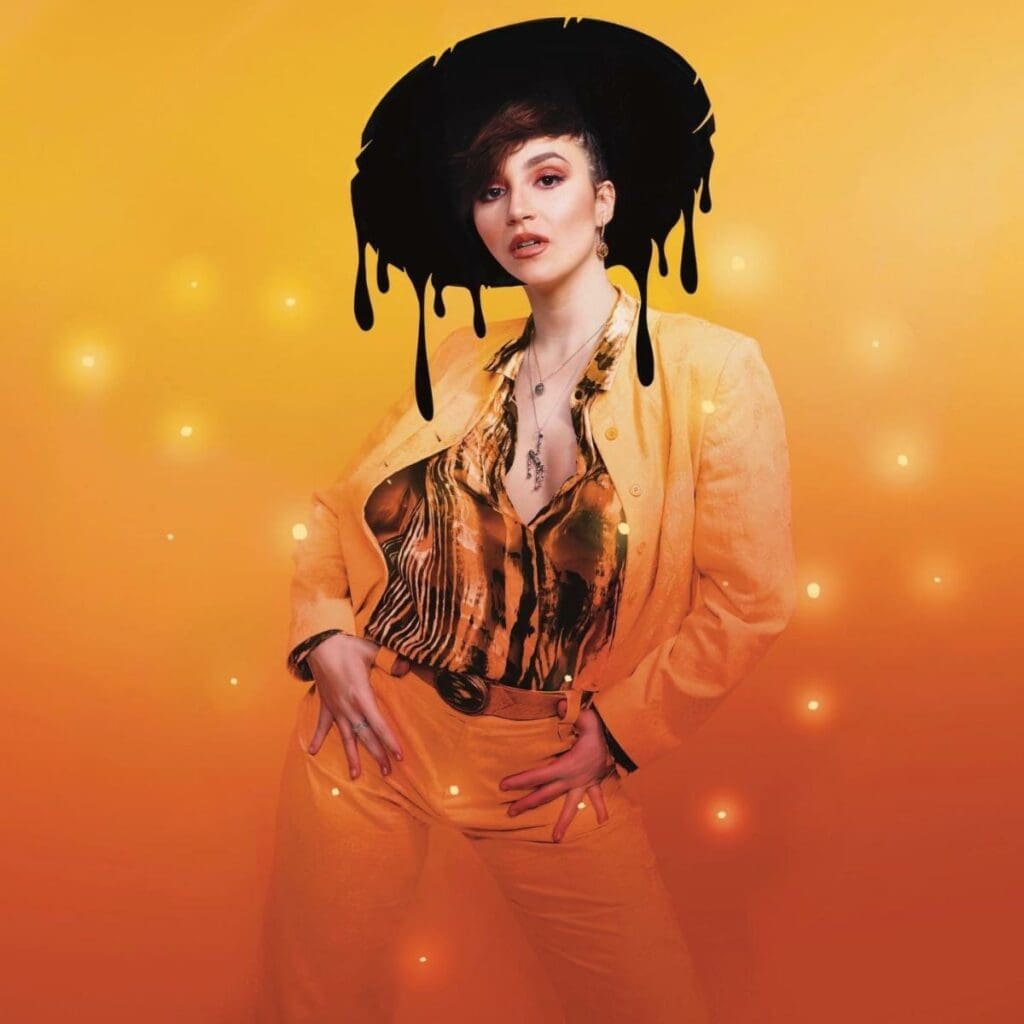 La polifacética artista española Fitasha causó un increíble impacto el mes pasado con el lanzamiento de su esperado nuevo álbum "Fungi", y hoy revive uno de sus apasionantes temas, "Vuelo a Miami", en un doble lanzamiento que ofrecerá a los fans una versión en español y otra en inglés ("Fly to Miami") de la canción.
Vuelo a Miami"/"Fly to Miami", escrita para su guitarrista, que también participa en el tema con tintes de R&B, está inspirada en la ruptura con su novia, que se produjo porque ella creía que él debía centrarse en conseguir un trabajo de verdad y un futuro sólido. La hipnótica composición de Fitasha es un alentador recordatorio, no sólo para su querido amigo y compañero de banda, sino para todos sus fans del mundo, de que a veces es necesario dejar atrás ciertas cosas -y personas- para crecer, cumplir nuestros sueños y ser la versión más auténtica de nosotros mismos.
Sobre la canción personal, Fitasha comparte: "Para animarle y mantenerle radiante, le escribí esta canción como carta para que dejara todo atrás, sus sentimientos por ella, sus miedos y dudas para venir conmigo a Miami a brillar. Creo en nosotros. Creo en él. Todo nos saldrá increíble si seguimos trabajando y creando juntos, aunque eso cueste amor en el viaje… por encontrar a la verdadera que lo apoye y lo ame por lo que realmente es."
"Vuelo a Miami" aparece en el álbum de Fitasha "Fungi", una compilación de intrigantes canciones que representan cada una un hongo diferente en el hermoso jardín creativo de la talentosa cantante, compositora y productora, y que transmiten mensajes positivos que siguen inspirando a los fans a perseguir sus pasiones y seguir sus sueños. Además de "Vuelo a Miami", el álbum bilingüe, que consiste en una ecléctica mezcla de estilos y géneros dinámicos, incluyendo funk latino, NeoSoul, hip-hop y R&B, también incluye los sencillos "En Calma", "Éxtasis", "Mi Jefa", "Corner", "Espabile" y "Day by Day".
Aclamada en las redes sociales como la heroína del futuro y la voz de la Madre Naturaleza, Fitasha ha vivido un 2023 tremendo hasta la fecha. Tras un exitoso viaje promocional a Miami, donde asistió a la famosa Semana de la Música Latina de Billboard, ahora se prepara para actuar en el Café la Palma de Madrid el 5 de noviembre antes de asistir a la 24ª edición de los Grammy Latinos en Sevilla. El 6 de diciembre actuará en la Sala Galileo de Madrid.
Pulsa en la imagen para escuchar "Vuelo a Miami" en la plataforma digital de tu preferencia: